Cafaggio Primo presents: Easter Monday 2018 Pic-Nic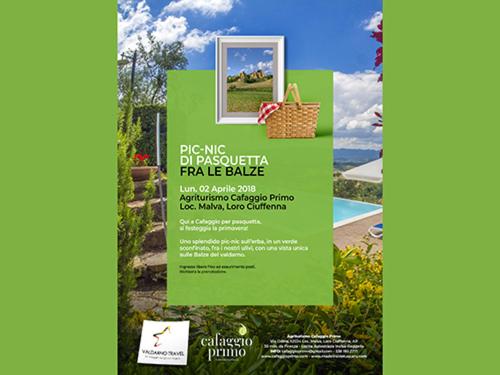 02 April Easter Monday!
In a breathtaking view in the center of the Valdarno, in a still uncontaminated place far from the chaos and frenzy of everyday life, the Agriturismo Cafaggio Primo for the Easter festival proposes: The Pic Nic among the Balze!
find out more, click
here
Cafaggio Primo presents: Marco Vichi at dinner with the author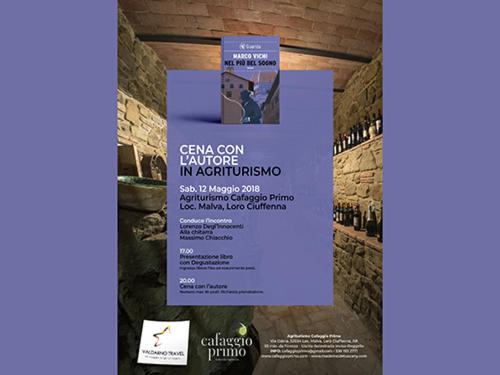 12 May Marco Vichi having dinner with the author!
among the olive trees of Cafaggio Primo a unique experience awaits you: Marco Vichi, beloved writer, great "storyteller", who made his commissioner Bordelli "no longer a character but a real person", discover more
find out more, click
here
Agriturismo Cafaggio Primo presents: AGRIsintesi L'Arte a Cafaggio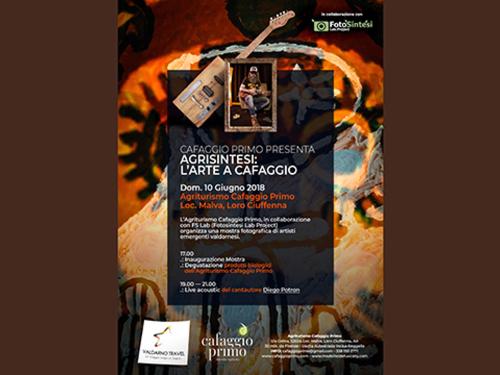 10 June AGRIsintesi Art at Cafaggio!
When we look out the window of a hotel we see a glimpse that is not the usual to which we are accustomed, we feel like the protagonist of the book of Camus "The stranger", and it is beautiful. The AGRI project in collaboration with Photosynthesis Lab Project wants to increase your windows over the world during your stay.
find out more, click
here